Celebrating a Birthday in Williamsburg? Check out these Party Buses!
Birthdays should be special, but after years of celebration, you might be running out of ideas on how to spend the day. Have you thought of party buses? You can invite your friends and family then, go wherever you want. Bar or restaurant hopping? You can extend the fun on the road and even party while you are on the bus. It will be a new and exciting experience that anyone will surely enjoy. Make sure to opt for a good transportation company to achieve the party bus experience you dream of.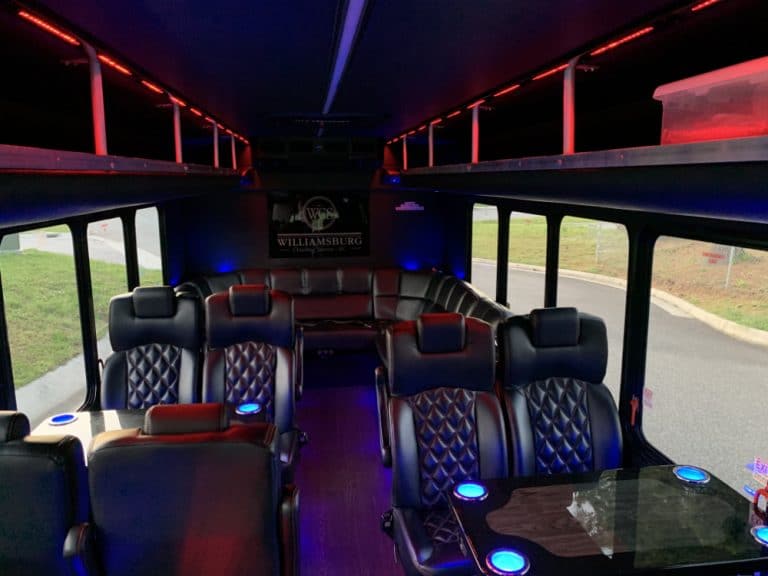 Taking Your Celebration to the Next Level
Williamsburg Chauffeur is the only transportation company that you need for your transportation needs. With years of experience in this industry, we have gained the knowledge and skills required to provide top-notch car service packages that meet the unique requirements of our clients—starting with our fleet, which consists of several vehicles choices so you can find the ideal one for your event or occasion. Whether you are traveling alone or in a group, we can provide you with the perfect car. Each one is equipped with spacious and clean interiors to ensure a relaxing and safe time on the road. And driving these luxury cars are our skilled and insured chauffeurs. They are familiar with the routes and can avoid any traffic so you can arrive at your destination on time. If you want to experience a first-rate car rental experience, contact us today to book a ride.
Popular Picks from our Fleet